Only 32 km outside London and near to Hatfield, Hemel Hempstead, Luton and Welwyn Garden City, St Albans has impressive business connections. A historic city, it dates to Roman times when it was the site of Verulamium but today is an important urban hub within the capital's commuter belt and part considered part of Greater London. As a result, the city makes an ideal base for businesses trading in the capital and around the prosperous south of England.
While St Albans has a thriving local business scene, enterprises within its boundaries seeking to gain attention or expand their customer base to further afield must have a strong web presence. Today, more consumers than ever purchase services or products online.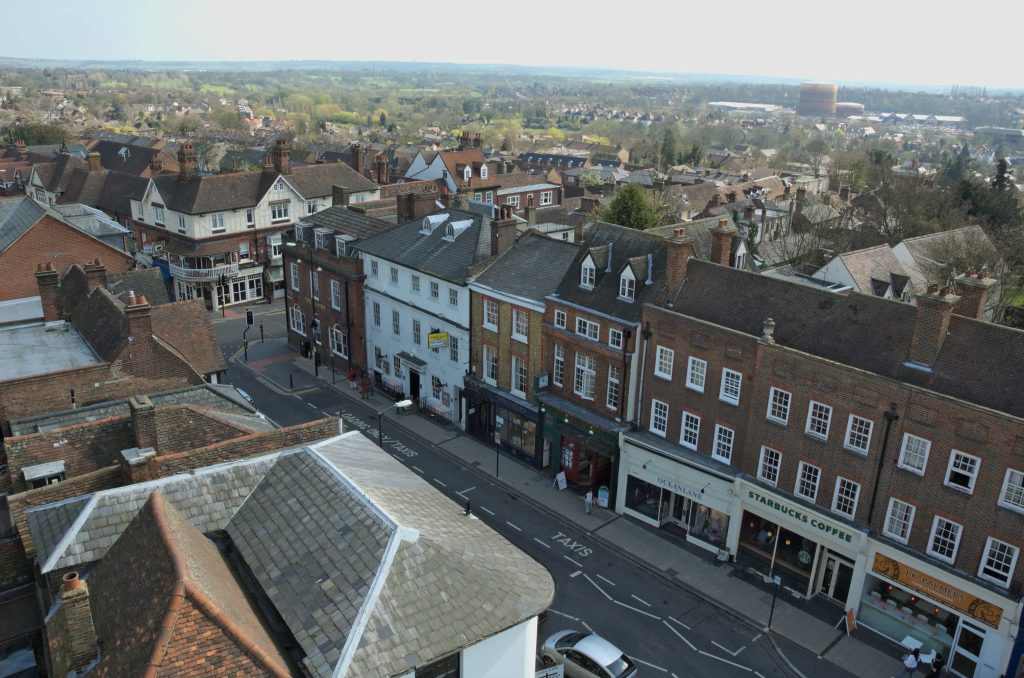 However, to stay informed they often research firms before buying, and seek out company websites to feel reassured. When a business has a poor performing or outdated site, it can quickly put off potential customers. As a result, professional web design in St Albans is an important resource. At Verulam Web Design, creating attractive and effective sites for enterprises around Hertfordshire and beyond is our speciality.
How local experts can help you with web design in St Albans
For companies located in St Albans it makes good sense to hire a web design firm from within the local area. You'll find that clear communication is easier with a local company which can help make processes more straightforward, especially when exploring or discussing levels of service and site expectations. Whether your business is big or small, a website which is up to modern standards is essential. As a result, whether you need a brand-new site or a refresh, services supplying web design in St Albans are valuable.
Ease of use is a key consideration in web design. Sites must have a logical structure and be simple to navigate so consumers can move between pages and find the products, services, or information that they require. Company websites must also appeal. Surveys show that users respond more positively and engage more with sites they consider attractive.
Skilled designers can layout web pages to achieve this effect. Endless pages of rambling text which require visitors to scroll for information won't be read and your message can easily get lost. Fortunately, with effective web design all key details are clearly arranged for prospective customers to see and perfectly positioned so they are always easy on the eye.
The speed of a website is also crucial for a quality customer experience. As a result, an important part of a web design is optimising page loads and the images and videos displayed. When pages are swift to load and media plays smoothly and seamlessly it creates a professional image of your company, building customer confidence in your services or products.
Finally, web designers use search engine optimisation (SEO) when creating pages and content to ensure your site is easy to find online when users are searching for what you offer.
Responsive web design in St Albans
More users than ever are viewing and interacting with website via mobile phones and other personal devices. Web designers use a responsive approach to creating and styling sites so that they always display perfectly regardless of the equipment they are viewed on. Responsive design ensures images are loaded at the correct screen resolution, text is the perfect size and pages are the perfect shape and orientation for a wide variety of screen size.
Benefits of content management systems (CMS) in web design
When you hire experts in web design in St Albans, they can also make it easier for you to manage your own site. Whether you want to add new pages or include a blog post daily, a CMS can offer a user-friendly way for you to handle such tasks without technical support. An extremely agile way of working, it can allow you to update your site with fresh content from your mobile device or tablet.
Do you need expert in web design for a St Albans business?
At Verulam Web Design, we specialise in creating WordPress sites as a content management system so our clients can take as much or as little control of their web presence to suit their needs. We also offer a complete range of digital marketing services and are experts in SEO.
Based in St Albans, Hertfordshire, we take pride in creating optimised and attractive websites that make sure companies shine online. Taking a personalised approach, we tailor our services to suit the individual business needs of our clients.
Whether you wish to redesign an existing website or create a brand-new site for a new company, we can help. Get in touch with us today at Verulam Web Design and book a face-to-face meeting with our attentive team to discuss the type of site you seek.
Supporting our clients in building their brand
We work with a range of clients – from schools to local authorities, tradesmen to IT suppliers, charities to design agencies. What links them all together is a willingness to work with us in defining their brand, creating a strong online presence and providing a first-class digital experience for their clients and customers.