A Hertfordshire city in Greater London, St Albans is just over 30 kilometres from the capital and in easy reach of major townships like Luton and Hemel Hempstead, along with Welwyn Garden City and Hatfield. As a result, enterprises based in the city have a broad local audience on their doorstep to market their products and services to. Firms operating in the area also find strong support from institutions like the St Albans Chamber of Commerce and the St Albans Business Improvement District. However, St Albans enterprises seeking to extend their reach must use the latest digital marketing tools available to remain competitive.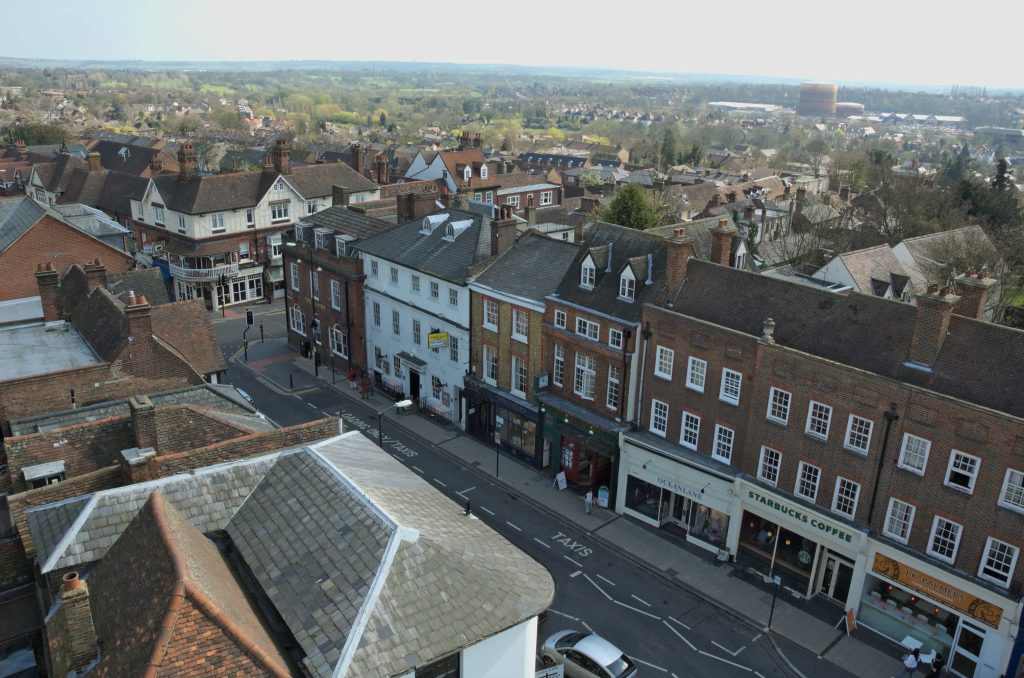 Among the services offered by digital marketers is assistance with pay per click (PPC) campaigns. Through PPC, St Albans enterprises can access a wide range of benefits which not only raise their profile around Hertfordshire, but across the country. PPC can not only ensure that more consumers see your products and services but improve traffic to your company website and increase the number of visitors who are converted into customers.
At Verulam Web Design, we assist businesses based in St Albans, Hertfordshire and throughout the UK with our expertise in pay per click ads.
Pay-per-click or PPC for short is form of online marketing where advertisers pay a fee every time a user clicks on their ad. The benefit of this tool is that your company only pays for advertising when a potential customer clicks on the ad making it a cost-effective way of marketing providing you understand how to use it effectively.
Among the most used types of Pay-per-click, is search engine advertising. It enables advertisers to pay for their ad's placement in links sponsored by a search engine. It works when a user searches for a specific keyword related to the firm's offering. For instance, if your company provided electrical services you might bid on the keyword 'Google electrical maintenance" and your ad might feature at the top of the results page on Google.
What are the advantages of PPC?
PPC can have many tangible business benefits for your firm. When optimised PPC is a very cost-effective marketing tool. When a user searches for a term related to your firm your ad can be clearly displayed on the first page of results to reach a wider audience. As targeted traffic is then directed to your website, you'll get greater exposure and higher levels of brand visibility.
It's possible to run multiple ad campaigns for different keywords and often results in higher click-through rates, more conversions, and improved sales revenue. When you want swift result and for people to find your new website fast, it can also deliver instant traffic.
What do specialist services in PPC in St Albans offer?
A PPC service will focus on using an informed keyword strategy that is specifically tailored to your enterprise and its website. Services use Google AdWords which are recognised as the most effective and fastest way to immediately generate impressions, traffic, and conversions. Impressions refers to how many users see an advert for your website and traffic is how many people are driven to your site by seeing it advertised. Conversion rates refers to how many of these visitors sign-up, make an enquiry or purchase a product or service after coming across the promotion of your site.
PPC campaigns can be complex for the uninitiated to manage. They involve matching the relevance of a search query to your advertising copy as well as a keyword bidding system that will place your company adverts at the top, side, or bottom of Google's search results page.
Digital marketing agencies with experience in PCC can skilfully manage the entire process for your company. The first stage of this is to work closely with you and develop a unique keyword strategy which directly matches your enterprise, its website and the products or services you offer. With this intelligence, marketers will write targeted, effective ads for specific keyword landing pages.
To ensure that business aims are met efficiently, agency professionals will manage your set budget for advertising and provide regular reports that keep your company updated on campaign progress. It's understood that every strategy requires observation and adapting to enhance its operation. As a result, marketing teams review and evaluate campaigns and tweak campaigns when required to fine-tune the PPC results obtained.
Do you need specialists in PPC in St Albans?
Getting to grips with making the most of PPC can require a steep learning curve, but our attentive team are experts in this arena. We'll work closely with you and your in-house marketing team and create and manage your PPC campaigns. Through regular reporting you'll be able to keep track of how your campaign is performing and we'll ensure it is tailored to your specific business goals.
Contact us today at Verulam Web Design to discuss the assistance you need with PPC in St Albans.
Supporting our clients in building their brand
We work with a range of clients – from schools to local authorities, tradesmen to IT suppliers, charities to design agencies. What links them all together is a willingness to work with us in defining their brand, creating a strong online presence and providing a first-class digital experience for their clients and customers.